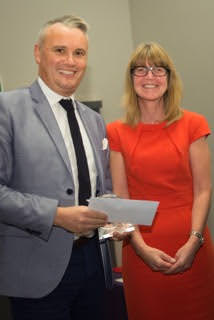 WorkwithYork & WorkwithSchools hosted their annual "Shining Stars" Staff Awards on Thursday 21st September 2017 at the Principal Hotel, York.  The event recognised and celebrated the achievements and hard work of their temporary staff – something unique within the local recruitment market.
JFA were extremely proud to sponsor the Manager of the Year Award, with Jane announcing the winner of the category and presenting the Award to James Walker
Report from Work with York's Article – A Star Studded Staff Awards Evening. 
It was a truly amazing night, showcasing exceptional temporary staff, including individuals and teams working across different work areas.
The event was a huge success with lots of positive feedback and over 170 guests in attendance including individual and team nominees, 13 local business sponsors, clients and the Lord Mayor Cllr Barbara Boyce, The Right Honourable The Lord Mayor of York and Val Clark, Lady Mayoress.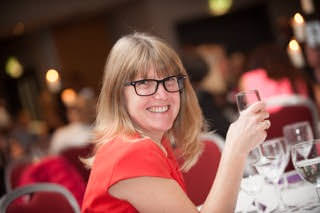 The purpose of the awards was to celebrate the exceptional work undertaken by our WorkwithYork & WorkwithSchools temporary staff and the important role they play in supporting the local economy. As we value our staff, we wanted to formally celebrate individual and team successes and this event seemed the perfect way to show our appreciation and it's something unique in the local recruitment market.
We were delighted to have local radio personality and voice-over artiste Chris Marsden compèring the event as well as Bill Colman, our Managing Director, Karen Bull, Operations Director and Claire Leaver, Marketing & Communications Manager co-presenting the awards.
21st September 2017